Salam sekali lagi,
Semalam ada 3 teko aku nak jual tapi belum sempat masuk entry blog, dah kena sapu. Sorry yer, kesalahan tak disengajakan. Ni ada 4 teko lama aku nak jual. Baru ambik lepas senja tadi. Sorry again, aku kalau bab pengetahuan tentang jenis corak bunga memang 'fail'. Corak-corak bunga kat teko-teko ni aku tak tahu jenis apa. Korang bagitau lah aku yang kurang ilmu ni yer.
Harga ada yang boleh nego dan ada yang fixed, sebab apa? Coz benda ni susah nak carik dan bukan barang baru yer. Ni barang lama dan terus terang cakap aku kena redah ke pelusuk kampung nak carik barang-barang ni. Ada beberapa teko memang antik (lukisan tangan) zaman sebelum perang aku dapat tapi yang tu aku nak simpan for my own collection hehe...
Ok layan...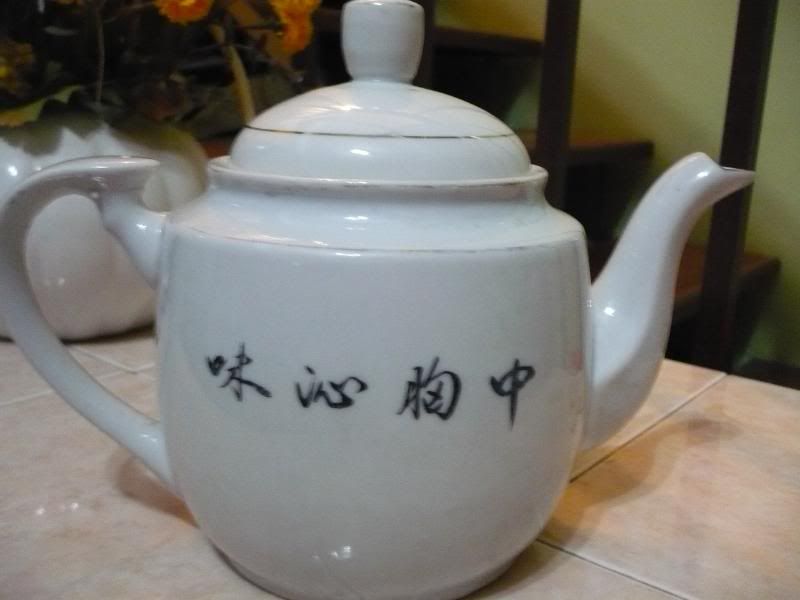 Teko No. 1, nampak macam bunga ros diapit oleh bunga-bunga lain. Cukup meriah kalah raya deepavali. Tapi di belakang plak ada tulisan cina tak de sarikata plak. Harga:

RM50 (fixed) - SOLD TO KAK NANIE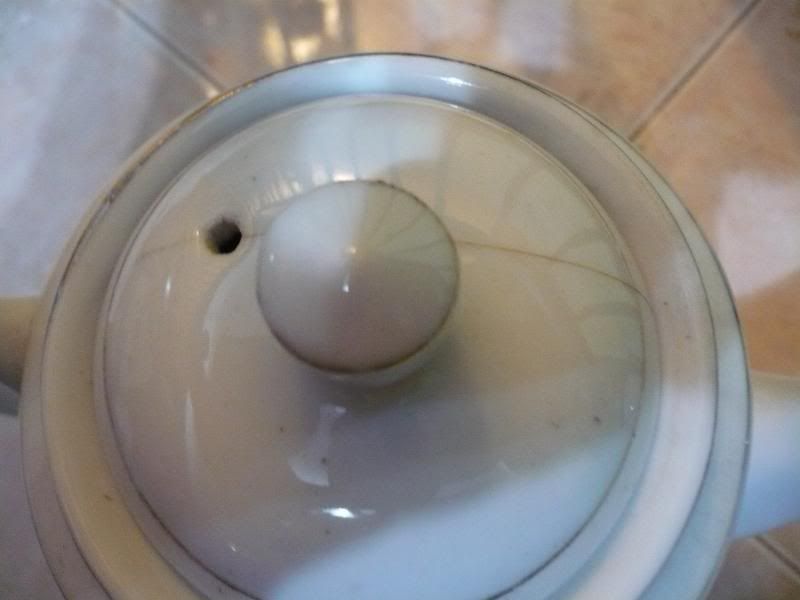 Teko No. 2, hah yang ni aku agak Ros Hitam confirm. Pungkok dia kotor tapi jangan risau aku cuci nanti coz tadi teruja sangat nak ambik gambar.
Harga:

RM40

(fixed-yang ni ada retak sikit kat tutup dia sebab tu aku letak rega murah skit)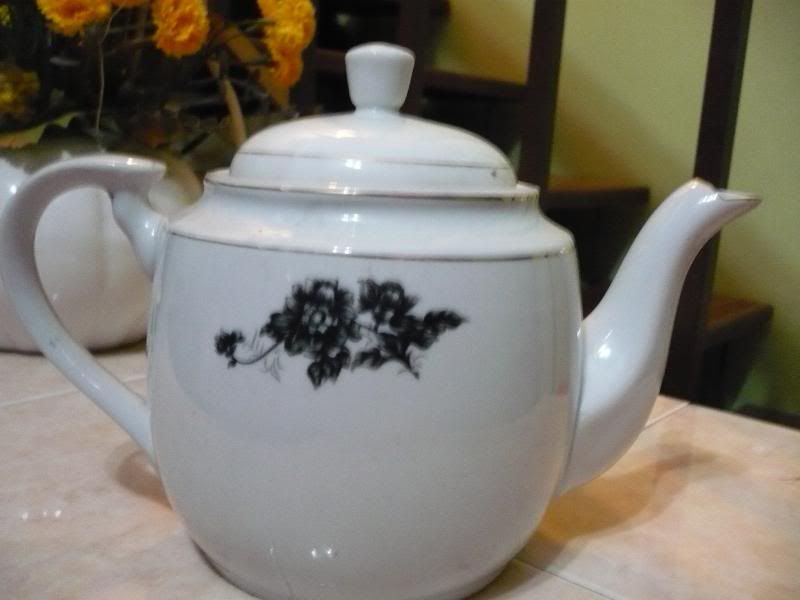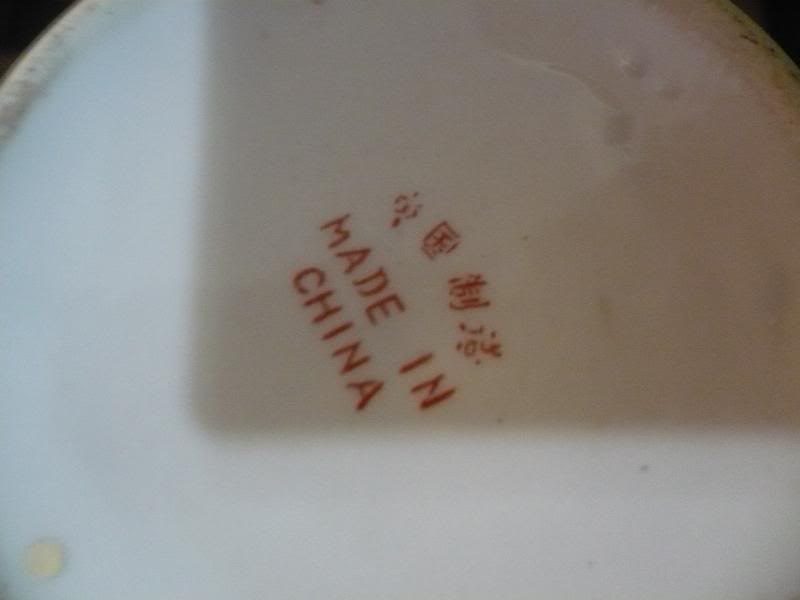 Teko No. 3, yang ni aku agak-agak bunga kekwa hitam kan? Harga:

RM50 (fixed)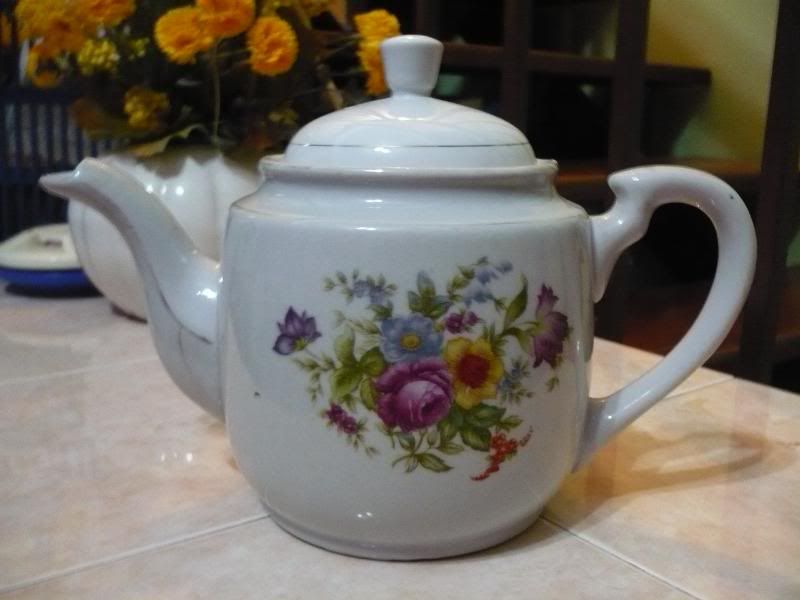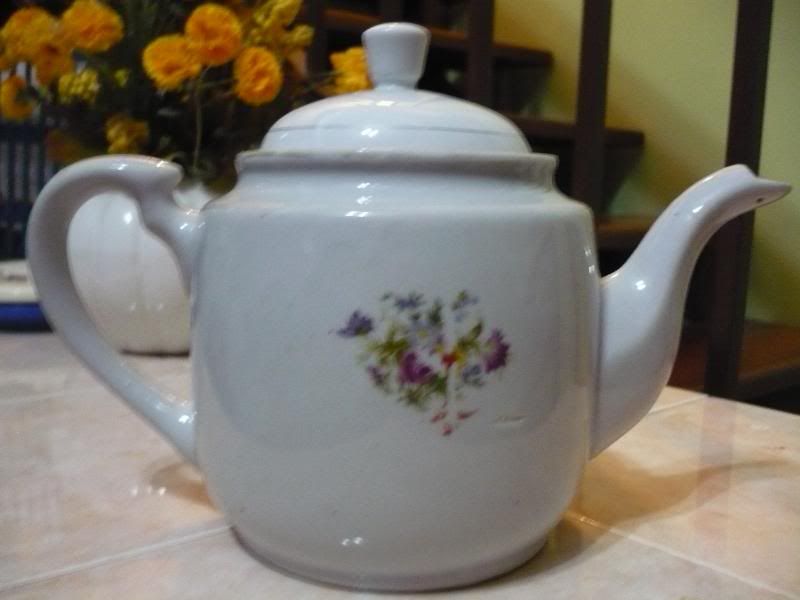 Teko No. 4, yang ni bila tengok gambar kat tepi macam bunga ros campur dengan bunga lain. Tapi coraknya lain sikit dari yang atas tu. Harga:

RM50 (nego) - SOLD TO NA SENTUL
Ok, cara pembayaran aku suggest COD di Muzium Negara this weekend coz aku meniaga kat sana sempena cuti-cuti sekolah. Aku kira first come first serve basis. Siapa yang booked dulu with deposit dia lah empunya. Adioss...