Beberapa LP bersaiz besar (full album 12") untuk dijual, antaranya
...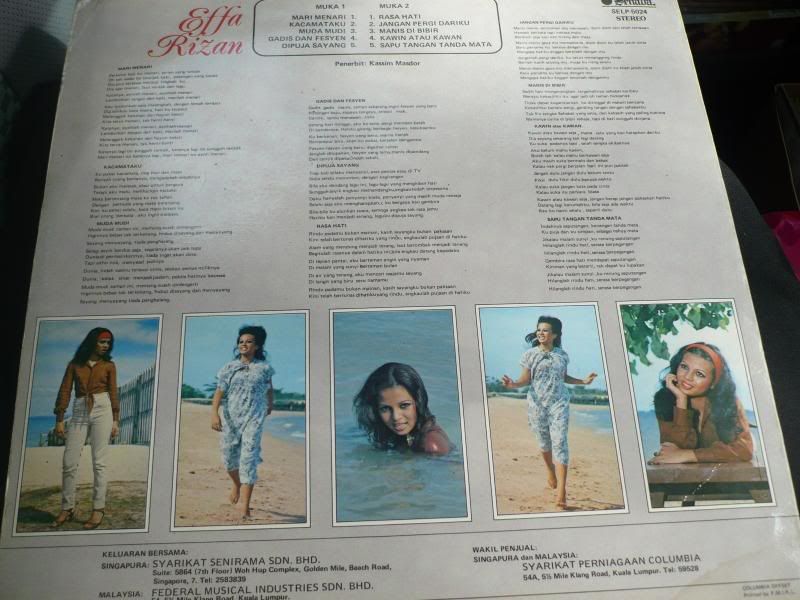 Efa Rizan, antara artis 70an yang sukar dicari koleksi piring hitamnya. Lagipun album Efa tak banyak sebelum beliau dilamar (berkahwin) dengan penyanyi Dahlan Zainudin. Album Kacamata ini merupakan antara album dia yang popular. Kondisi: VG+++.


Price:

RM30 (fixed)

-

SOLD TO KAWAN DARI SARAWAK, TQ.
Piring Hitam 'Sentiasa Bersama Life' keluaran 70an oleh artis-artis Life Record. Antara artis popular, Salamiah Hassan, Dato' Jamali Shadat, M Daud dan Tina Adam. Aku rasa ramai dari generasi sekarang dah tak kenal artis-artis ini. Kondisi: VG+++ to NM


Price:

RM40 (SOLD!)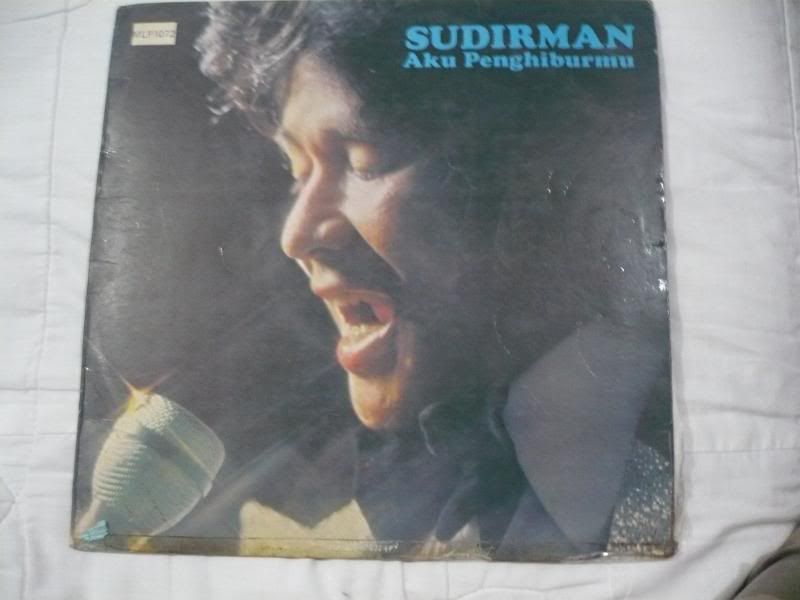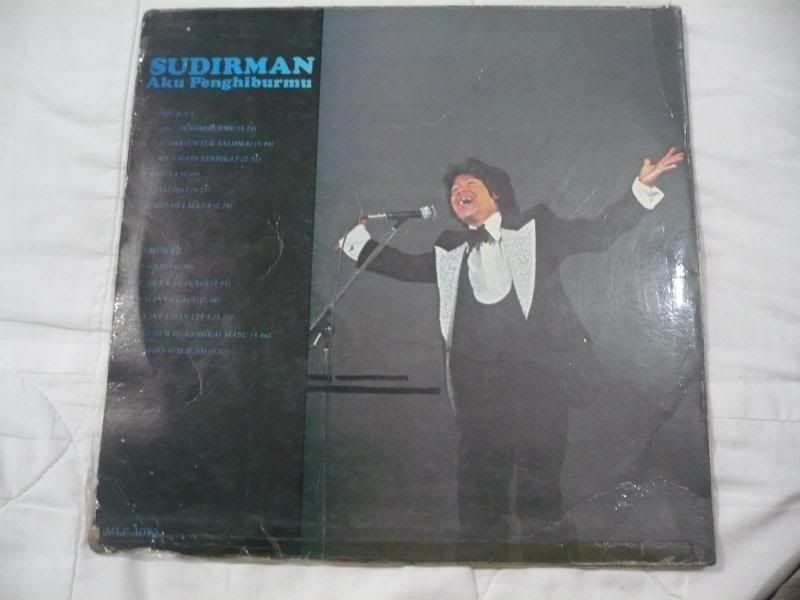 Piring hitam Sudirman - Aku penghiburmu. Tak banyak info tentang album ini, mungkin bukan album 'killer' Dato' Sudir. Kondisi: VG+++


Price:

RM35 (SOLD!)
Koleksi lagu 4 bintang; Ahmad Jais, Rafeah Buang, M Sani dan Habibah Yaakob. Lagu paling aku suka dalam album ini dah tentu lagu dari filem 6 jahanam nyanyian Habibah Yaakob - Malam ini kita berpisah. Lagu-lagu Ahmad Jais pun tak kurang hebatnya, begitu jugak dengan lagu M Sani. Kondisi: VG+++


Price:

RM40 (No Discount)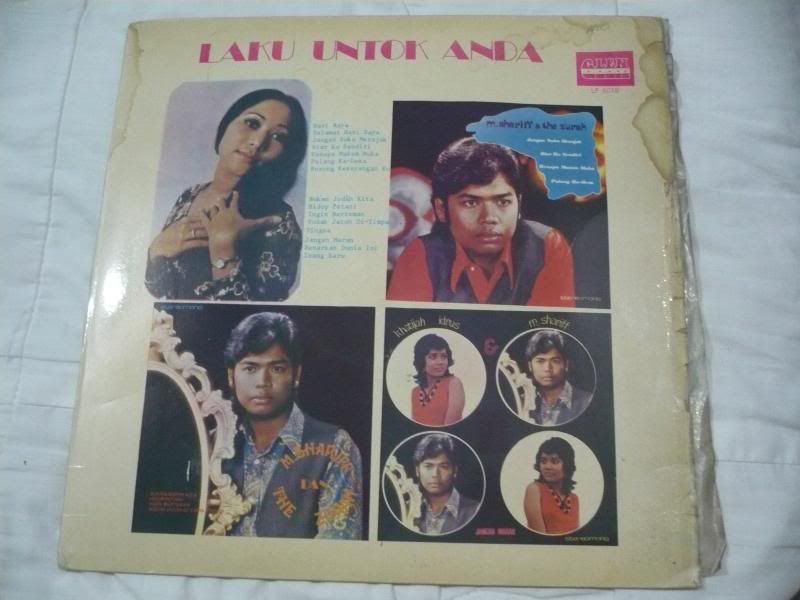 Koleksi Lagu untuk anda (Laku untuk anda - seperti foto) menghimpunkan koleksi lagu-lagu 70an nyanyian Rafeah Buang, M Sharif dan lain-lain. Kondisi: VG+++
Price:

RM30 (best offer)
Semua LP boleh di ambil terus dari saya di tapak car boot sale di maeps@serdang setiap hari Sabtu dari 4pm to 11pm. Poslaju bisa diatur.
Notes:-
VINYL GRADING (Record only,Cover shown in Photo)




Mint

- New Unused / Sealed


NM

- Almost new / Excellent condition. Maybe 1-2
superficial hairlines that cant be felt with the
finger.Dont affect any sound quality.


VG+++

- A few light hairlines/minor scuff but not
scratches. Should play without skipping.


VG+

Several light scuffs or a few minor scratches.
May have some back ground noise but without a
significant loss of sound quality.May or may not
skip


VG

: Will have surface noise and contain a fair
amount or scratches and scuffs. Should only be
considered for hard rock titles which has heavy
sound and rhythm.


VG Minus

: Not recommended for playing. Just for
collection sake or for cover art only.


FAIR

: Totally Kaput. I'm not selling LP like this.