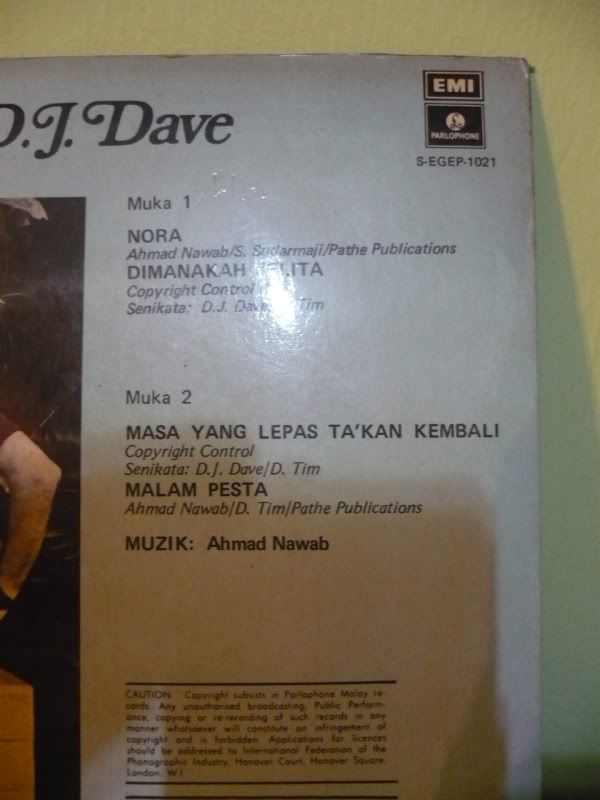 DJ Dave single (EP) for sale
.
Contains 4 hits song from 70's: Nora, dimanakah jelita, masa yang lepas ta'kan kembali dan malam pesta. Collectors item, very rare.

Vinyl condition:

VG+++


Price: RM22 (firm)

~SOLD~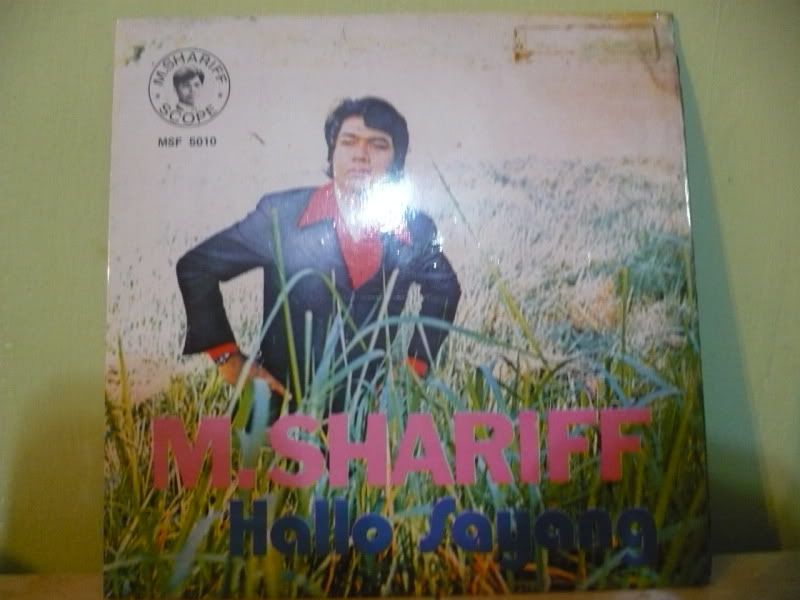 M Sharif (Hello Sayang) EP in early 1970's. Songs: Helo Sayang, Jangan salah sangka, bersabarlah sayang dan siapa mengganggu. Collectors item.
Vinyl condition:

VG+


Price: RM12 (firm)

~SOLD~




Notes:-
VINYL GRADING (Record only,Cover shown in Photo)




Mint

- New Unused / Sealed


NM

- Almost new / Excellent condition. Maybe 1-2
superficial hairlines that cant be felt with the
finger.Dont affect any sound quality.


VG+++

- A few light hairlines/minor scuff but not
scratches. Should play without skipping.


VG+

Several light scuffs or a few minor scratches.
May have some back ground noise but without a
significant loss of sound quality.May or may not
skip


VG

: Will have surface noise and contain a fair
amount or scratches and scuffs. Should only be
considered for hard rock titles which has heavy
sound and rhythm.


VG Minus

: Not recommended for playing. Just for
collection sake or for cover art only.


FAIR

: Totally Kaput. I'm not selling LP like this.