Salam,
Akupun sebenarnya tak tahu apa nama sebenar item seperti 2 gambar kat bawah tu. Bila aku search kat google so aku terjumpa contoh seperti di bawah. Item ni memang antik, beli tahun 2005 sewaktu kat Lorong Kulit, Penang.
'SERBANG'
"Serbang is a Royal wedding ornament made of gold. It is worn during the Istiadat Berbedak Diraja and placed on the forehead."
Tapi justifikasi di atas menyatakan ia diperbuat dari emas. Ya, kalau ikut item di bawah memang emas tapi jenis 'emas salut' atau celup. Barang ni memang barang lama cuma aku tak tahu asal dari mana.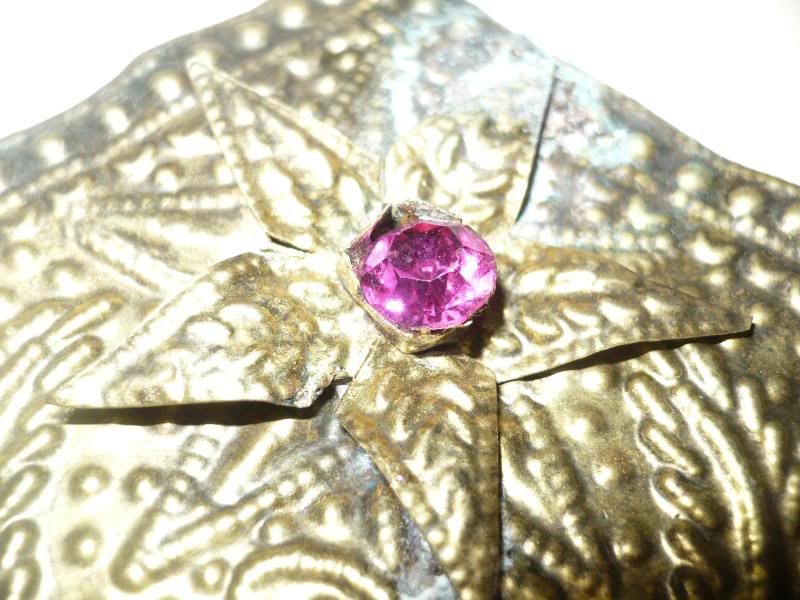 Item ini kira adik beradik dengan cucuk sanggul cuma kaedahnya ia dipakai di dahi or 'forehead'. Ia diikat dan lilit dengan kemas ke keliling kepala. Selalunya zaman 50an sehingga 70an ia masih dipakai oleh pengantin-pengantin wanita. Kelihatan batu delima merah di tengah-tengah Serbang ini sebagai pusat utama. Kalau berkenan bagitahu pakcik.
Price:

RM200 sahaja

(boleh nego until let go)
Ok jumpa lagi..